Luke Downey's Publications
The Big Money Report
Luke Downey
Luke Downey joined Curzio Research in 2020 with two decades of Wall Street and investment research experience.
From 2007 – 2013, he worked at Cantor Fitzgerald in New York, first as an equity and derivative sales trader and then as head of ETF sales.
In 2014, he co-founded market analytics firm MAPsignals, which has a unique process of finding outlier stocks. He uses this process to guide his personal investing… and as the foundation of his Curzio newsletter, The Big Money Report.
As his track record proves, Luke has an incredible nose for finding stocks set for explosive growth. He invests in dozens of these stocks personally with multi-year timeframes.
Luke's also a talented educator. Don't miss his "Lessons with Luke" investing series on YouTube… and his free market commentary, published every Monday.
4

"Inflation-Proof" Assets
To Buy Today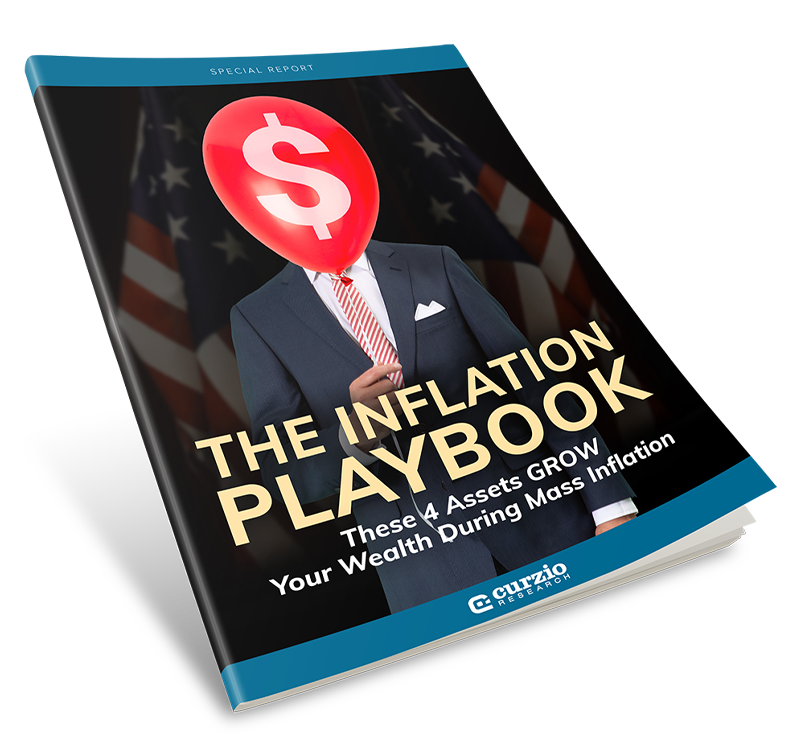 Claim a FREE copy of our latest report and discover:
How runaway inflation can make you a LOT of money
4 assets you can buy TODAY that consistently outperform during inflationary periods…