Frank Curzio's Publications
Frank Curzio
Frank Curzio is a no BS stock analyst and digital securities expert with 30+ years of experience in the markets.
A passion for the markets is in Frank's blood. He learned the tools of the trade working alongside his father, Frank Curzio Sr., a portfolio manager and award-winning investment newsletter publisher.
Frank went on to develop a world-class track record in his own right, uncovering the best small and mid-cap stock ideas for one of the richest hedge fund managers on Wall Street.
Today, Frank is best known as CEO of Curzio Research and host of the wildly popular Wall Street Unplugged podcast, ranked the No. 1 "most listened-to" financial podcast on iTunes over multiple ratings cycles. The show features interviews with Frank's renowned network of industry insiders—hedge fund managers, stock analysts, blockchain and crypto experts, metaverse and NFT developers, CEOs, economists, world leaders, and more.
Frank is also editor of Curzio Research Advisory, his large-cap flagship letter, Curzio Venture Opportunities, a small-cap advisory, and The Dollar Stock Club, which offers the best "off-air" ideas from Frank's vast network of industry insiders.
As a digital asset trailblazer, Frank launched his Crypto Intelligence advisory in 2018, and in 2019, he successfully launched the first security token offering (STO) in the financial publishing industry. In 2022, he partnered with TCG World to develop $5 million in commercial metaverse real estate.
Curzio Research will soon become the first financial newsletter publisher with a metaverse headquarters, providing access to exclusive educational and investing opportunities for subscribers.
These 30 Popular Stocks Are
Poised For A CRASH
(do you own them?)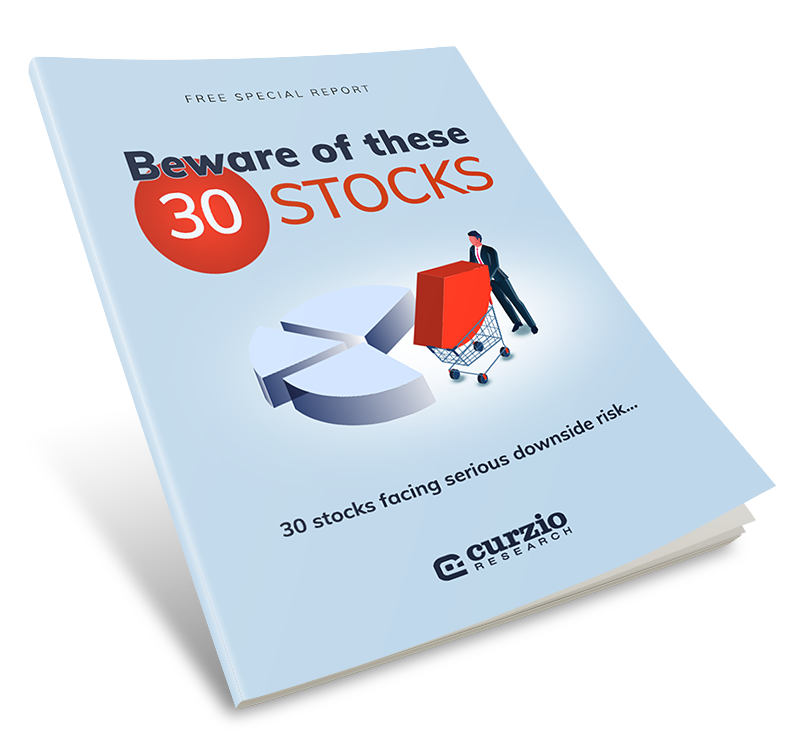 Claim a FREE copy of our latest report and discover:
Why a little-known economic threat could CRASH 30 popular stocks — some of which you may own — in the next few weeks…
Why this threat could affect HUNDREDS of the biggest, "safest" names you may be counting on for growth & income (and how to protect your portfolio)…